Pallet Collar Garden set, 1200 x 800, new, foldable, ISPM 15, 4 galvanized hinges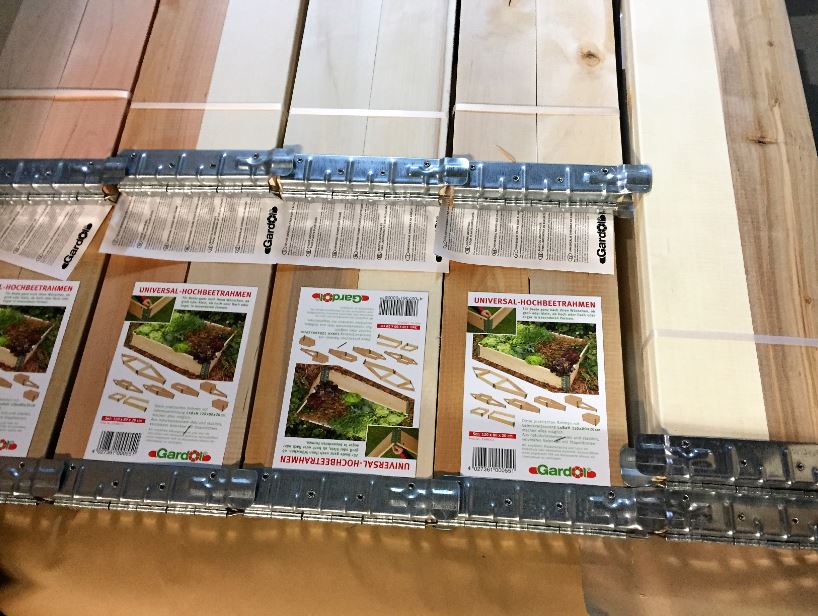 Pallet Collars Garden sets are easy to store and use. It is a perfect gardening solution to create a garden in different shapes and sizes anywhere you like. This product is very popular product for DIY products stores. Garden Box sets are compatible with Wood Pallet Collars and Pallet Lids. As well as with Pallet Collar Dividers. 
TECHNICAL SPECIFICATIONS for Pallet Collar Garden
Material: OSB, Plywood, Wood
Dimension length x width x height mm: 1200 x 800 x 200, 800 x 600 x 200, 1200 x 1000 x 200, custom size, costumers specification
Dimensions thickness mm: 20
Product: NEW
Transport packing: 54 units per pallet
Pallet Collar Garden set, size 1200 x 800 x 200 mm, new, foldable, ISPM 15, 4 galvanized hinges. The Garden Box is manufactured from a high standard OSB, Plywood, or Wood materials. This Wood Pallet Collars solution for gardening can serve for end-user as a flower bed, as garden beds, the base for a greenhouse or as a compost box. Garden Box material is treated and certificated according to the IPPC/ISPM 15 standards. Wood is heat-treated and chamber dried to below 20% residual moisture (HTKD). For this reason it is safe to export our Garden Box sets outside the EU. 
Get the Wood Pallet Collar Price List FOR YOUR BUSINESS: Transport costs and discounts included