Pallet Collar Dividers, 1200 x 800 x 9 mm, 2 metal hooks, new, ISPM 15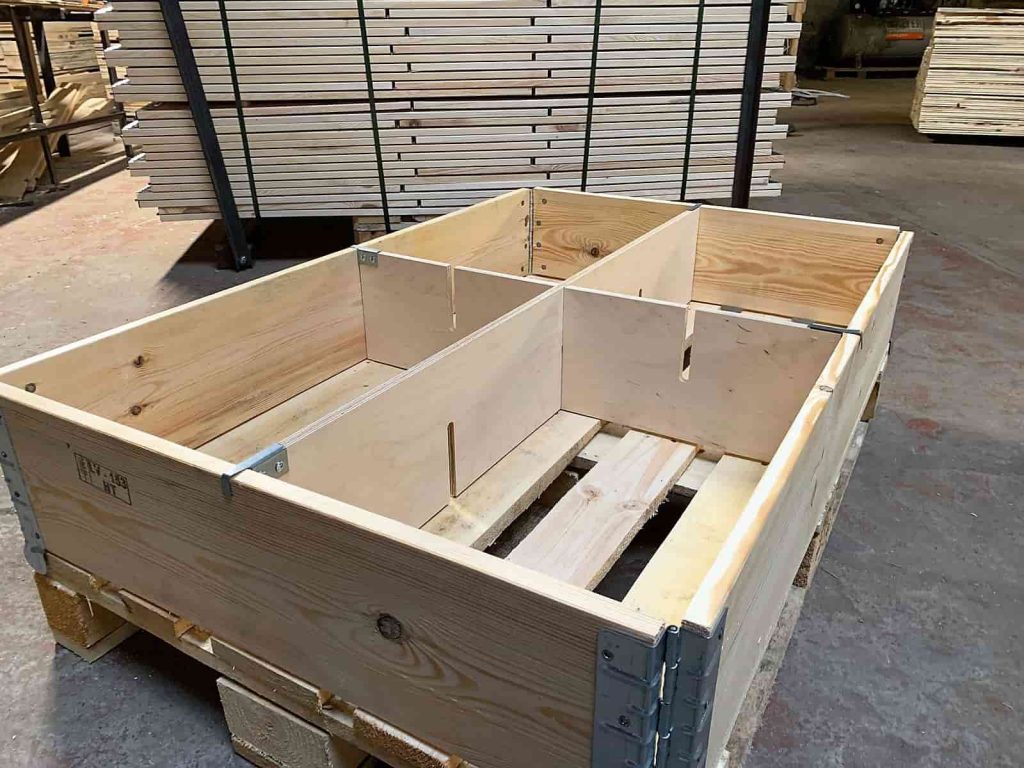 Pallet Collar Dividers are easy to store and use. Collar Dividers is a perfect solution to protect, sort, and divide the products of different types and sizes during transportation and storing. Compatible with  Wood Pallet Collars and Pallet Lids.
TECHNICAL SPECIFICATIONS for Pallet Collar Dividers
Material: OSB, Plywood, Wood
Compatible with: 1200 x 800 wood collars, 800 x 600 wood collars, 1200 x 1000 wood collars, custom size wood collars
Number of cells: 2-4-6-8-9-10-12-15
Product: NEW
Transport packing: 50-75 units per pallet
Collar Dividers, 2 metal hooks, ISPM 15, for 1200 x 800 x 9 mm, 800 x 600 x 9 mm, 1200 x 1000 x 9 mm and custom sizes x  9 mm. Use wood pallet divider to sort goods of different sizes and types inside one Wood Collar. Dividers are manufactured from a high standard Plywood or Wood materials. Collar Dividers has 2 – 15 adjustable cells. Wooden Pallet Dividers are exact same size as your Pallet Collars which ensures a perfect fit for using. Wood Pallet Dividers protects products from dirt or damage during transportation and storing. Pallet Dividers are treated and certificated according to the IPPC/ISPM 15 standards. Wood is heat-treated and chamber dried to below 20% residual moisture (HTKD). For this reason it is safe to export our Wooden Pallet Dividers outside the EU.   
Get the Wood Pallet Collar Price List FOR YOUR BUSINESS: Transport costs and discounts included